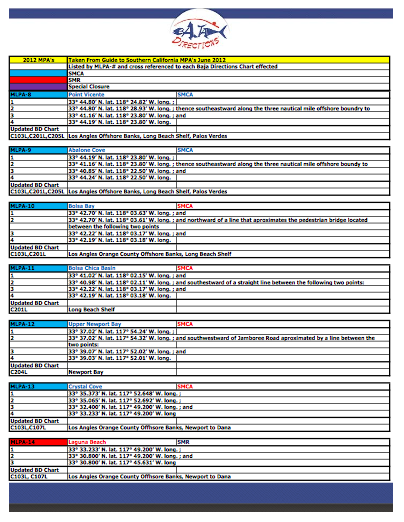 MPLA GPS FREE OFFER!
Stay Out Of Jail and Get Your Free MPLA GPS Listings.
Navigate Through Protected Waters, Free with your Name and Email!
We respect your privacy, we do not sell your information to 3rd parties.
Baja Directions charts eliminate unproductive water and saves you time, gas, and money.
With the release of the California MLPA restricted fishing areas in 2012, fishermen like us needed a trusted and reliable source of information to navigate our waters legally. Like many of us I too found the Californian DFG publication helpful yet cumbersome. As a fisherman, my team and I decided to update our California charts and atlas and put all the need to know stuff on them to provide you, the fisherman, with an awesome resource to access all 52 MLPAs.
Start Making the Most of Your Fishing Trips Today!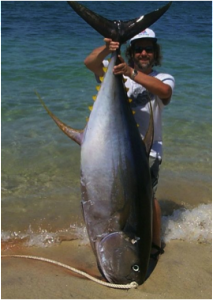 Baja Directions, Inc. a local Southern California company, specializes in the development, marketing and sale of 3-D local chart products for the saltwater angler of Southern California and Baja California Mexico. The founder of Baja Directions, Inc, Dirk Swierczynski is an avid angler whose interest lies in stalking and seducing BIG yellowfin tuna.
As always your order has our 30-day unconditional money back guarantee, so you have nothing to lose. So, stay safe, stay informed, and stay out of jail. Fish where the fish are. Be sure to browse our site where you will find the latest charts to put you onto fish.